...The classic orcus (orc) that eats children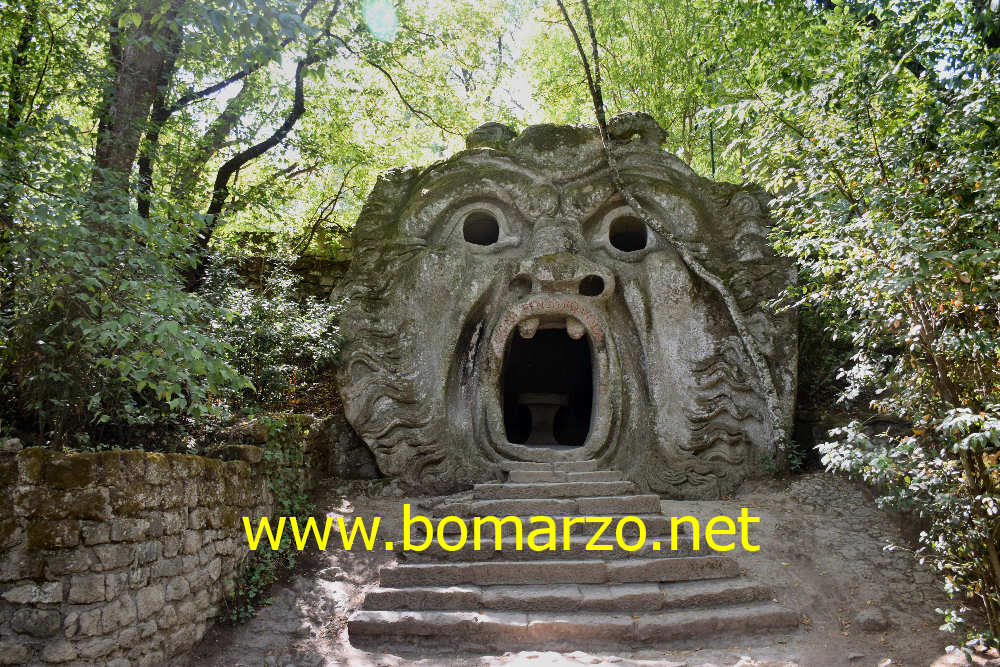 .... the big (human?) head with wide open eyes in a moment of loud screaming, not of terror but terrorising.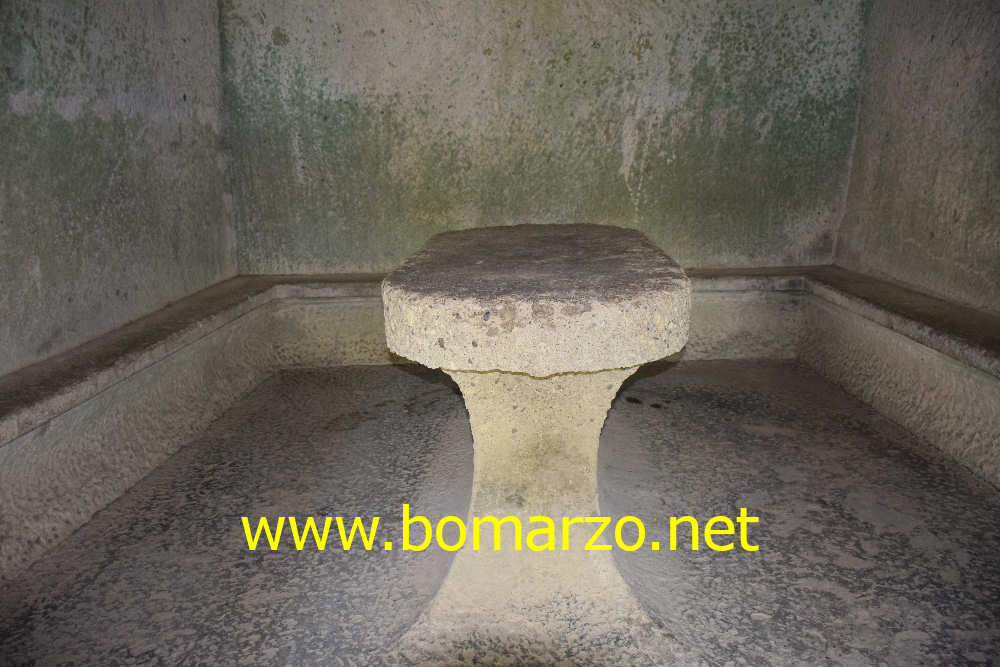 Billy Bond write to us:

Instead of "Orc" for the face with the open mouth it should be "Ogre" since "orcs" were created by J.R.R. Tolkien; the word did not exist before The Lord of the Rings.


---
In July 2010 Philippa R. Francis write to us:

Dear Bomarzo gardens – what a wonderful site.

One day I hope to visit your gardens ... it looks wonderful.

Please note that Billy Bond is incorrect.

The word 'orc' for monster or ogre existed well before Tolkien's 'Lord of the Rings' (which Tolkien himself knew full well).

Orca for example is a name for the killer whale which derives from 'orc'.


---
In October 2013 Varina Suellen Plonski write to us:

Actually, the word should be orcus, not orc, and certainly not ogre. Orcus was another of the names of the god of the underworld, like Hades and Dis, and was often used allegorically as the name for the gates of hell.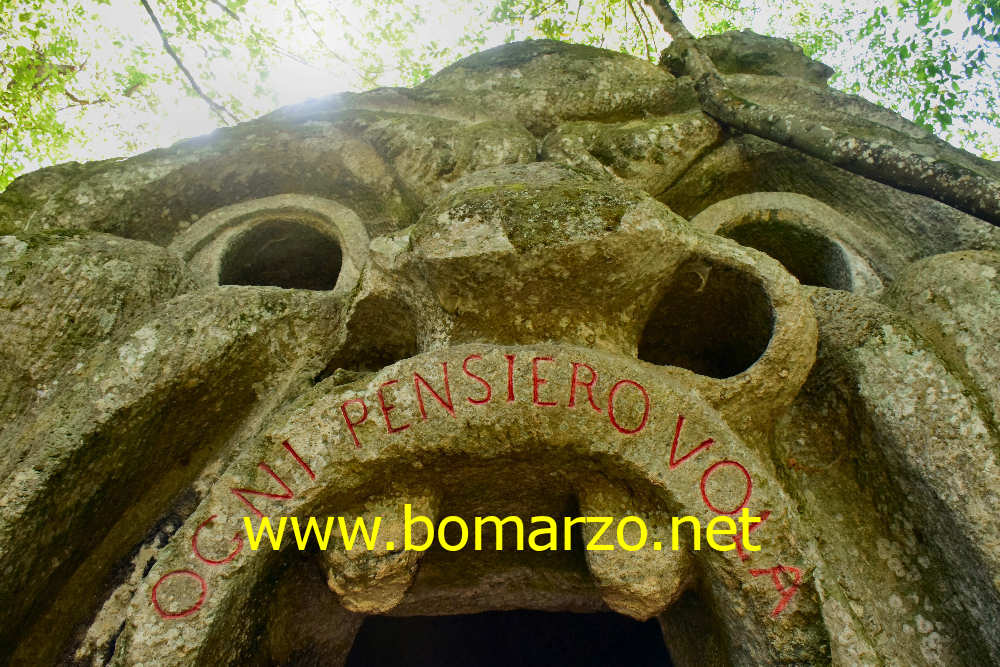 A face with the open mouth like this was often used in medieval times to represent the gates of hell as well.


---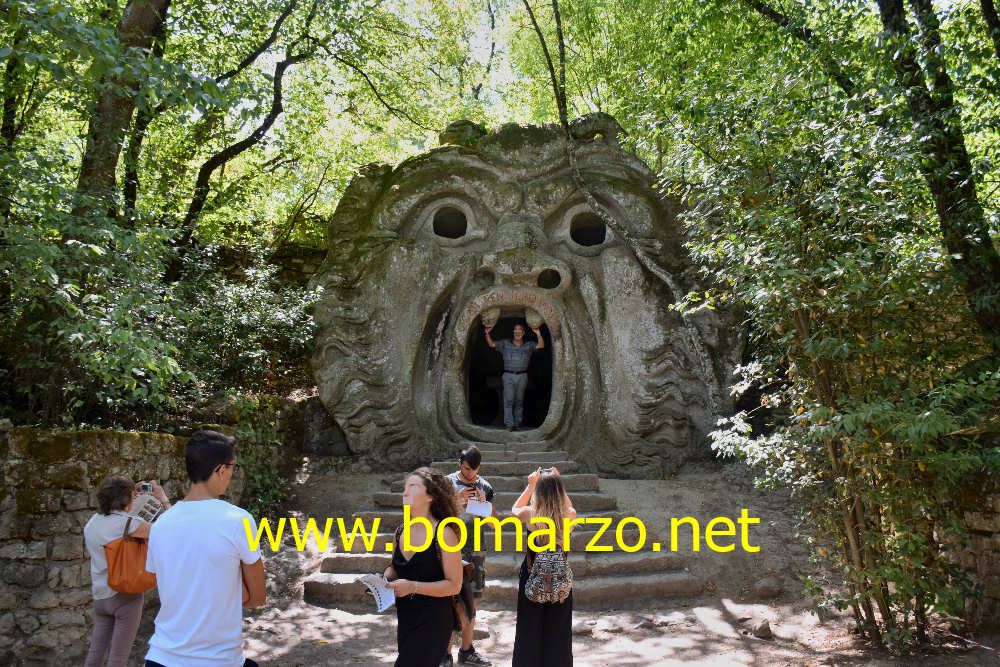 The queue for photos in front of the Orcus