www.bomarzo.net
The Etruscan Bench
The Etruscan Bench is also used to sit down and have a rest, catch your breath and take a drink from your water bottle...but read what the inscription says. ...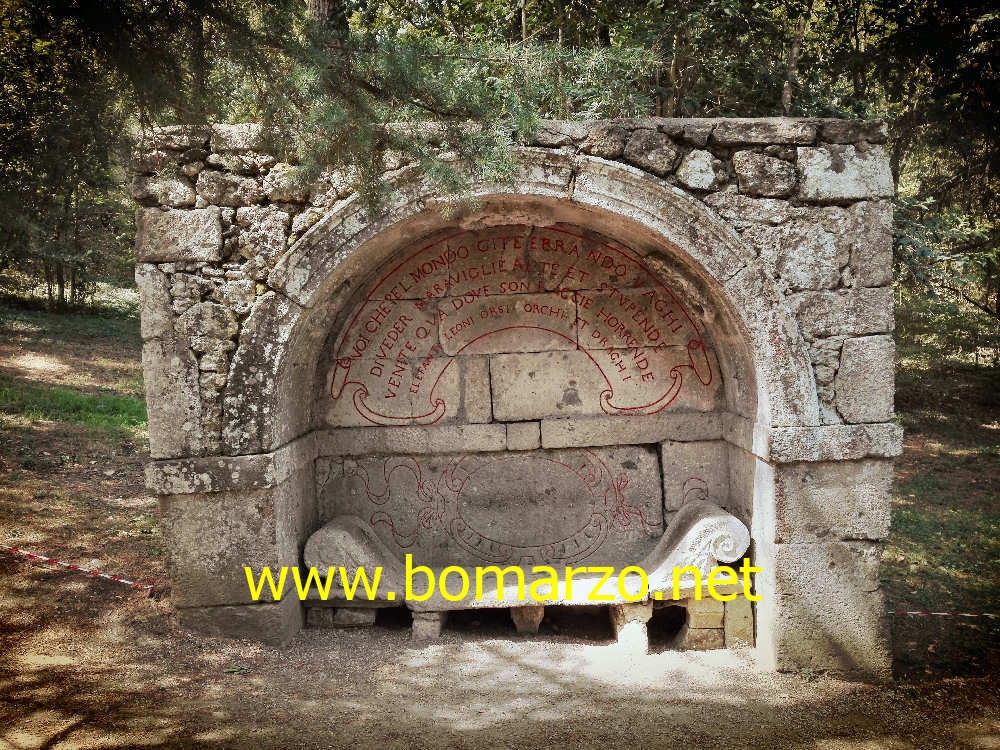 ", , "



Voi che pel mondo gite errando vaghi

You who travel the world

di veder maraviglie alte et stupende

in search of great and beautiful wonders

venite qua dove son faccie horrende

come here, where there are horrible faces

elefanti, leoni, orsi orchi et draghi

elephants, lions, bear orchs and dragons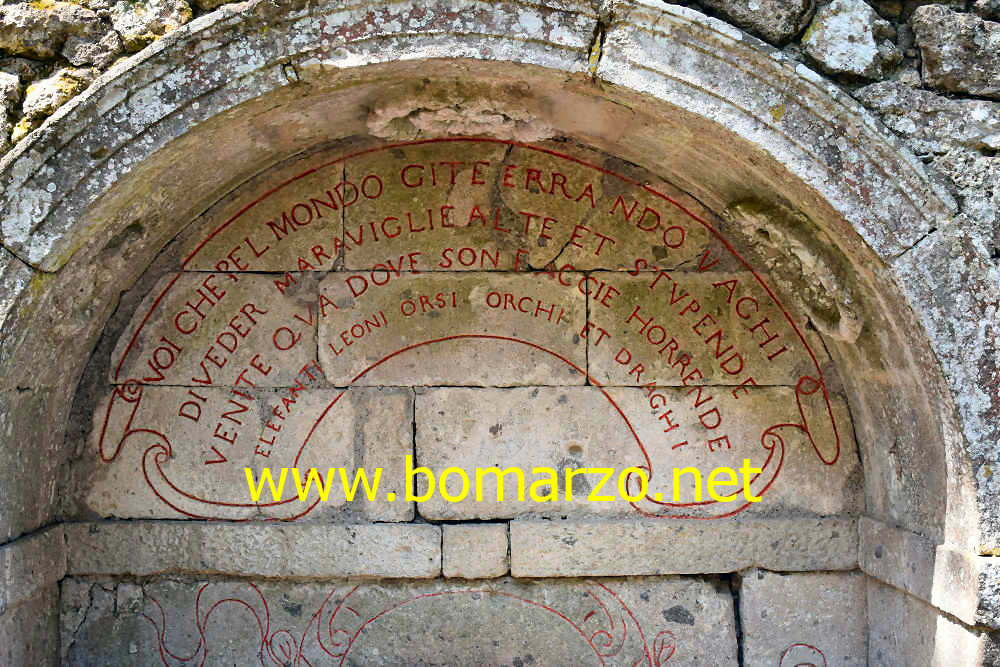 Translate by
Renaissance Le Corbeau

Devi andare in USA per lavoro o turismo? Allora hai bisogno dell'Eletronic System of Travel Authorization per gli USA.

Con i servizi offerti da www.esta-immigration.us/it la ottieni in solo 48 ore.


Visit the other monsters of Villa of Wonders
The numbering is the same as the guide offered along with the entry ticket
Se Ti è piaciuta questa pagina seguici su




---